Work: we have all have to do it. Have you ever notice that someone can be doing the same exact task as you but the quality of their experience while working seems completely and utterly different from your  own?
Mindfulness in the workplace is all about channeling the work that you do for positive growth by using it as a conduit of transcendence. By reframing the way that we look at work we can transform even the most mundane task into a task of immense fulfillment, joy and opportunity.
This is not accomplished by telling our self the common lie that we "love our jobs" when it seems we are under the most detestable of circumstances.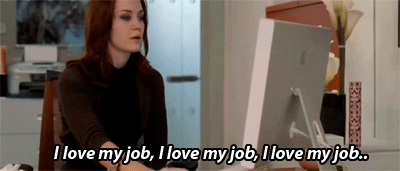 This is accomplished through intense awareness on our present state of mind and body so that we may use our present actions to transform our inner environment into one that more closely resembles the ideal self that we seek to embody.
This is not about self-improvement. Mindfulness in the workplace is about self-realization. It's just another avenue through which you can access that thing called bliss.